Warranty and Service
At Bikeology, we pride ourselves on our aftersales service and the quality of the products we sell. If we can't stand over a product or a service, then we simply don't sell it.
Every bike we sell comes with a lifetime warranty on the frame. A lifetime warranty on the frame entitles you to a new frame should there be any failure caused by fatigue or defective manufacture. Should this unlikely failure happen, we will process your warranty claim and rebuild your bike from the ground up completely free of charge*.
All other parts fall under the manufacturers warranty, but rest assured, we will do everything we can to get your bike back running smooth as silk as soon as possible, after all, you put your confidence in Bikeology. Should a problem arise, well, now it's our time to prove you made the right decision in Bikeology.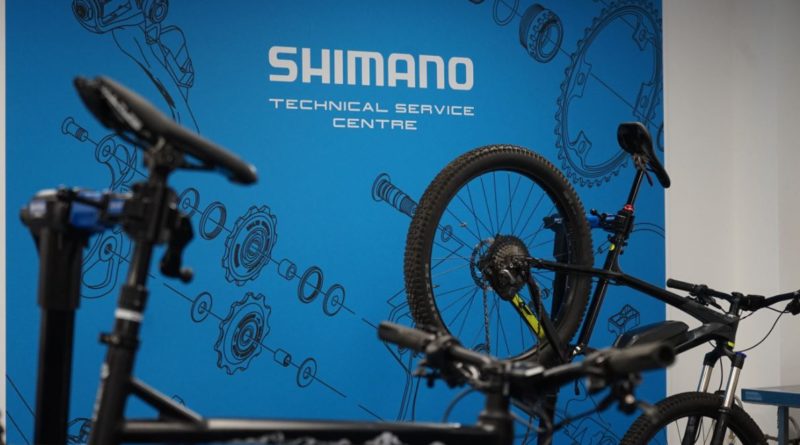 Two years FREE servicing**
As part of our drive to make your cycling experience the best it can be, we offer two years FREE servicing with every bike we sell.
What does this actually mean?
ALL labour charges are waived for 2 years from the date of purchase. For example, if your bike needed a service and a new tyre, the typical cost would be €40 plus €16 for a basic tyre. With our two years FREE servicing, this would only cost €16. If your gears need an adjustment, no charge at all!!! Buckled a wheel? Don't worry, no charge at all!!! Annual service, No Charge……you get the idea!!! ZERO Labour charges for two years**.
*Any new parts needed will be assessed on a case by case basis.
** Fork, Shock and Dropper seatposts not included.
Bikeology is proud to have been partnered with the worlds largest bicycle manufacturer since we began our journey in 2012. Giant-Bicycles embodies the same passion and drive to produce the best possible products to suit every possible rider. From their Gravity defying Maestro range of bikes, to their wind cheating aero bikes, to balance bikes for the next generation of cyclists, Giant-Bicycles can Unleash every riders full potential!
Each of us has our own challenges, goals and reasons to ride. At Giant, the purpose is to help you unleash your full potential no matter the chosen path. We do this with our products, our people and the stories we share. Come feel what it's like to be limitless. Come ride with us.
Giant is the world's leading brand of high-quality bicycles and cycling gear. Part of the Giant Group, which was founded in 1972, the brand combines craftsmanship, technology and innovative design.
Giant has long been one of cycling's main catalysts for change. We introduced lighter, stronger aluminum frames at a time when the industry standard was steel. We were first to make carbon fiber bikes widely available to the world. We defined the look and feel of modern road racing bikes with our Compact Road technology. And we revolutionized off-road performance bikes with Maestro Suspension.
Today, this spirit of innovation is stronger than ever. Our collection of gear and apparel, developed and tested by some of the top teams and athletes in pro racing, continues to expand. Our industry-leading E-bikes are redefining what's possible for cyclists of all abilities.
These innovations serve a larger purpose. Winning races and producing lighter, stronger, faster bikes is important, but there's more to it than that. We believe the journey can be just as rewarding as the achievement, and that nothing beats the feeling of experiencing our successes together.
We are builders and innovators, but we are also a global community of cyclists. We are athletes, adventurers and advocates for cycling. We are Tour de France racers, singletrack explorers, neighbors and friends.
Please note: Manufacturers can sometimes change the specification of the products from time to time.
| | |
| --- | --- |
| Colour | Metallic Navy |
| Sizes | L/700C, |
| Brand | Giant |
| Model Year | 2023 |
| Barcode | 4712878641679 |